ABOUT US

English That Works, Inc. was created in 1997 to assist companies in the New Jersey/ Philadelphia area to strengthen the communication skills of their employees who speak English as a second language (ESL). Since our inception, English That Works has designed and delivered customized training programs, workshops, and coaching sessions that have improved the oral and written performance of middle and senior managers, IT professionals, physicians, scientists, engineers, production line employees, and other individuals from many countries throughout the world. Our dynamic, skill-based language and cultural awareness programs have addressed the unique training needs of diverse organizations from manufacturing and service to research and technical corporations throughout the mid-Atlantic region.


OUR TEAM OF PROFESSIONALS

English That Works trainers are seasoned professionals with advanced degrees and training in TESOL (teaching English to speakers of other languages), language education, and accent reduction.

Judy West, English That Works' founder has worked for more than 30 years with individuals with multinational backgrounds both in the U.S. and abroad, assessing and enhancing their skills in pronunciation, writing, speaking, and interpersonal and cross-cultural communication. She is adept at listening to company representatives to determine their needs and to design training and coaching that align employee performance with business goals. Ms. West earned both a Bachelor of Arts and a Master of Science in Education from the University of Pennsylvania.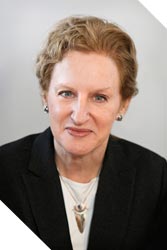 Judy West
Links
» Success Stories

» Testimonials
eNewsletter Sign-up
Enhance your skills!
Discover new resources!
Sign-up today!