Where do you hold training programs and coaching sessions?
English That Works provides training and coaching at the client work site, online, or at conveniently located offices, at times that fit participants' schedules.

What materials do you use?
We use an array of training materials to meet the language needs and learning styles of participants. These materials include ETW designed handouts, commercially available texts and reference material, CD-ROMs, downloadable programs, music, videos, and online resources.

Do you group participants for training according to their native language?
We make sure that training participants have similar levels of language ability. Native language background is considered, but it is not a major determinant for training groups unless requested by the client company or determined to be advantageous for small group
pronunciation training. A variety of backgrounds often enriches interactions.

How do you determine the number of hours for a customized training program?
We always start with the specific training needs and through discussions and thorough assessments, we decide on the number of hours needed to acquire those specific skills. In general, group training programs are from fifteen to thirty hours but could be as short as a day for awareness building sessions.

Can you create a customized group training program for a new need that we have discovered?
English That Works will meet with representatives of your organization to discuss your training needs. If we have the experience and expertise to address these needs, we will create a new program for your organization. An example of this is our program, "Providing Training for Individuals from Other Cultures," designed in response to questions internal trainers had regarding delivering responsive training when multinational individuals are among the attendees.

Do you offer certificates?
We will provide certificates of achievement, completion and/or participation according to the client organization's specifications.

How do you determine the curriculum for coaching?
An ETW representative meets with the potential coaching client to determine the language and cultural awareness areas that need development. Through this interview, speech and writing assessments, and consideration of performance objectives and any supervisor's directives, we design a plan for the coaching sessions. The individual submits this plan to management for approval of both content and cost. Once approved, coaching can begin.

How often are coaching appointments scheduled, and how long is each session?
Appointments are weekly, biweekly, monthly, or on an as needed basis and usually last one to two hours per session.

What if I need to cancel a coaching session?
We ask that you give us at least 24 hours notice prior to canceling a session. We do understand, however, unexpected workplace meetings get scheduled, children get sick, and work deadlines get moved up. If given prompt notice, we make every effort to reschedule a session at a mutually convenient time without a cancellation fee.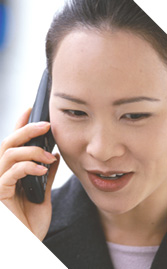 To better meet the needs of new and existing clients, We now offer:
Distance Coaching
No-cost Lunch n Learn sessions for multicultural businesses and organizations
Appointment space in NJ and PA
» Click here for more details
eNewsletter Sign-up
Enhance your skills!
Discover new resources!
Sign-up today!