For Employers in Multicultural Organizations:
English That Works specializes in language and communication assessment, training, and coaching that address the unique needs of companies with a multinational workforce.

Click on the For Employers tab to discover the programs and services that will enhance your employees' performance and development.

For Individuals who Speak English as Their Second language (ESL):
English That Works training and coaching programs help you strengthen your speaking, writing, and cultural awareness skills. We motivate you to use these skills to achieve a better fit in your company or organization. This leads to meeting performance objectives, participating more productively, communicating more assertively, and enhancing your professional visibility and credibility.


Demonstrated Results
Client company representatives and participants consistently report the following positive results from training and coaching provided by English That Works:
Clearer, more focused oral and written communication
Increased contributions and more productive participation on work teams and in meetings
Heightened client/coworker satisfaction with business and interpersonal interactions and relationships
Improved telephone and help desk skills
Decreased misunderstandings due to oral language/accent and cultural differences
Greater ability to perform the increasingly demanding communicative tasks required for competent job performance
Heightened self confidence and awareness
Enhanced company image through demonstrated commitment to employee development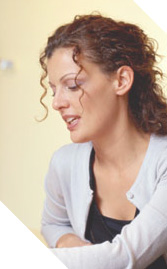 To better meet the needs of new and existing clients, We now offer:
Distance Coaching
No-cost Lunch n Learn sessions for multicultural businesses and organizations
Appointment space in NJ and PA
» Click for more details
eNewsletter Sign-up
Enhance your skills!
Discover new resources!
Sign-up today!