Have you been in this country for many years but still feel that your English language skills do not accurately reflect your talents and ideas? Are your language skills affecting your interpersonal relationships or preventing you from getting the professional visibility or results that you want? Perhaps you have had some of these experiences:


Meetings
You sit through an entire meeting with a valuable contribution to make but do not participate. Why?

You have difficulty getting into the fast paced conversation
You worry that your speech or accent is not perfect, and you might be misunderstood
You feel t

hat your words and phrases are not the ones Americans would use
You do not want to attempt interrupting and seem impolite
Business Writing
You write emails, reports, or meeting minutes:
You worry about your grammar, word choice, or tone
You write and rewrite many times
You do not get the responses you expect
You use too many words to get your point across
Formal and Informal Speaking
You give presentations, speak on the phone, or converse with colleagues or clients:
You are asked to repeat certain words or phrases
You worry about your tone, especially when making requests
You are concerned that you are losing your audience
You feel that your pronunciation or accent affects the length and quality of your communication
You want to say "no" or give a firm response but are afraid of sounding aggressive
You are unsure of how to keep a conversation going.
Discover the English That Works programs and services that are right for you by clicking on Assessment, Training, and Coaching.

You will also want to read the Success Stories and Testimonials from some of our multinational participants.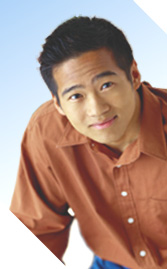 Improve Your:
American English Pronunciation
Assertiveness
Business English Vocabulary
Conversation and Speaking Skills
Interpersonal Relationships
Meeting Leadership
Presentation Skills
Professional Visibility & Credibility
Writing Skills
Links
» Testimonials

» Success Stories
eNewsletter Sign-up
Enhance your skills!
Discover new resources!
Sign-up today!